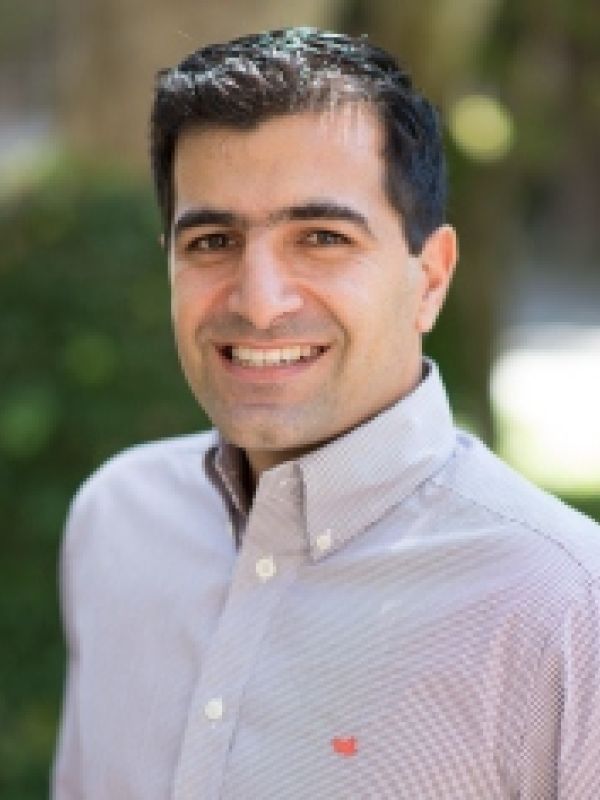 Mehdi Khazaeli is an Assistant Professor in School of Engineering and Computer Science at University of the Pacific. He also serves as Director of Pacific's Technological Innovation and Entrepreneurship (TIE) Program. He teaches courses in Design and Innovation, Decision Making and Data Analytics. He has consulted with and/or taught seminars to a variety of clients in R&D-based industries, research organizations and educational institutions.
Khazaeli earned his Ph.D. in Engineering Science with concentration in Information Technology Engineering form LSU and his M.S in Product Design and Management from the University of Liverpool. He also is a California-licensed professional engineer in the Industrial Engineering discipline. Upon completion of his study he won the outstanding innovation product in product design and development project expo. Prior to joining Pacific's faculty he worked as a Data Analyst for the Department of Health & Hospitals and the Center of Business and Information Technology.
He was a star athlete player for Isfahan University of Technology and University of Liverpool and won letters in three sports. His passion for sport and his background in Information Technology led him to research in areas such as performance analysis using image and video processing, biomechanics and Human Computer Interaction.
In his personal time Dr. Khazaeli enjoys spending time with his family and playing different sports.
Education
Ph.D., Engineering Science, Louisiana State University, 2013
M.S., Product Design and Management, University of Liverpool, 2009
B.S., Industrial Engineering, Isfahan University of Technology, 2005
Teaching Interests
Big Data
Building Information Modeling
Engineering Management
Project Management
Research Focus
Data Analytics
Image Processing
Construction Management
Natural Language Processing
SELECTED PUBLICATIONS
Khazaeli, M., Javadpour, L., and Knapp, G.M., "Kinect Applications in Construction: From Tracking to Reconstruction", Proceedings of the 2013 Industrial and Systems Engineering Research Conference, May 2013, pp. 259-267.  

Calix, R. A.; Javadpour, L.; Khazaeli, M.; Knapp, G. M.; "Automatic Detection of Nominal Entities in Speech for Enriched Content Search", In Proceedings of the Twenty-Sixth International Florida Artificial Intelligence Research Society Conference (FLAIRS-26), May 22 24, 2013, St. Pete Beach, Florida, USA,
Khazaeli, M; Javadpour, L; Knapp, G. M.; "Semantic Object Recognition for BIM Reverse Engineering", 2012 Industrial and Systems Engineering Research Conference (ISERC), May 2012.
Calix, R. A.; Khazaeli, M.; Javadpour, L; Knapp, G. M.; "Dimensionality Reduction and Classification Analysis on the Audio Section of the SEMAINE Database", In Proceedings of the Humaine Association Conference on Affective Computing and Intelligent Interaction (ACII 2011), Memphis, Tennessee, Oct. 9-12, 2011, (Lecture Notes in Computer Science, 2011, Volume 6975/2011, 323-331).
Khazaeli, M.; Javadpour, L.; Knapp, G. M.; "Automated Semantic Content Extraction from Images", Submitted to Information Processing & Management Journal  Khazaeli, M.; Javadpour, L.; Knapp, G. M.; "Image Segmentation form RGBD Images by 3D Point Cloud Attributes and High-level Features", Submitted to ACM Transaction on Intelligent Systems and Technology Journal